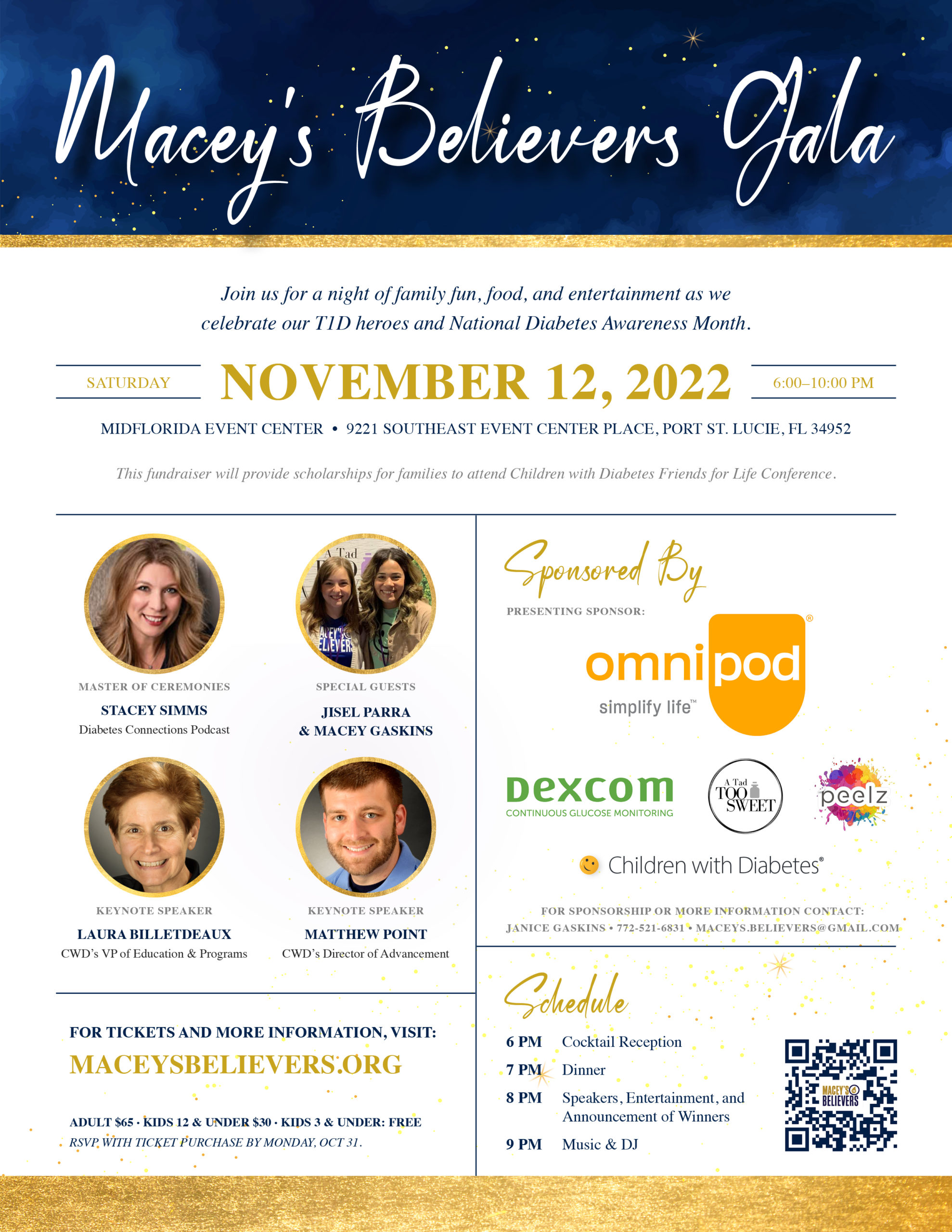 Tickets can be purchased here.
Adults – $65
Children – $30
Under 3 – Free
Thank you to our presenting sponsor, Omnipod!

Hotel Information
Reserve a room from our room block here. Use code MAB. Hot breakfast included!
Saturday Morning Activities
Sponsored by:
10AM Book Signings
Pick up a copy of Stacey's new book, Still the Worst Diabetes Mom, here.
Pick up a copy of Morgan's new book, T1D Looks Like Us, here.
12PM Pizza and Pool Time
Sponsorship Information
Sponsorships are available!
MB Sponsorship levels Gala 2022